<![if !vml]>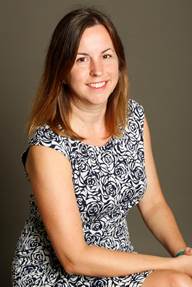 <![endif]>
---
Prof Carmel Houston-Price
Professor of Language & Cognitive Development      
School of Psychology & Clinical Language Sciences
University of Reading
Earley Gate, Whiteknights
Reading, RG6 6AL, UK
Tel: +44 (0)118 378 7918
c.houston-price@reading.ac.uk
Professor Carmel Houston-Price
Brief Bio
As Professor of Language & Cognitive Development at the University of Reading, my research explores how young children learn about the world around them (more details below). I recently spent three years on secondment to the University of Reading Malaysia (2014-2017), where as Head of Section for Psychology & Clinical Language Sciences I was responsible for introducing undergraduate and PhD programmes in psychology. In my role as Academic Director (Research), I was responsible for putting in place the structures required for research activity to flourish at the branch campus. Previously, as Director of Teaching & Learning for Psychology at the University of Reading, I ensured the successful delivery of the undergraduate psychology programmes by the staff team, and for the ongoing development of these programmes to enhance the quality of our offering to students. I have been Senior Fellow of the Higher Education Academy since 2015 and a member of the ESRC Peer Review College since 2009.
I have previously held positions as Associate Professor of Developmental Psychology (2010-1017) and Lecturer in Psychology (2002-2010) at the University of Reading, and Temporary Lecturer in Experimental Psychology at the University of Oxford (2001-2002). I was awarded a DPhil in Experimental Psychology by the University of Oxford in 2002, for a thesis entitled "The acquisition of object names in explicit and ambiguous referential contexts". I graduated with a 1st class BSc (Hons) degree in Psychology from Royal Holloway, University of London, in 1998, and was awarded the Jack Westaway Award for Academic Excellence and the Experimental Psychology Society's Undergraduate Project Prize the same year.
---
Research Interests – Language Development
My research in the area of language development has primarily explored how infants and older children learn the vocabulary of the language(s) in which they are raised. Specifically, my work asks how children use information provided by the learning environment to discover the meanings of words in ambiguous situations. For example, studies using the preferential looking paradigm have investigated whether infants use the statistical covariation of words and their referents across situations to work out which pairings they should learn; whether infants assume that new words must refer to objects that stand out, rather than to less salient objects; and how infants use social cues provided by adults versus non-intentional pointers to determine reference. Fundamentally, I am interested in the origins of the biases and strategies infants use to work out the meaning of new words. Thus, my team has explored: whether infants can learn to follow non-intentional 'gaze direction' cues to reference through reinforcement; and the origins of the 'mutual exclusivity' bias – the assumption that new words refer to items that do not yet have labels. This work has shown the important role of linguistic experience; infants who are raised in monolingual homes, who have much experience of hearing one label for each object in their environment, demonstrate the strategy during their second year, while infants who are raised in bilingual homes do not. The 'Experience-Driven Model' described in this chapter outlines potential environmental origins of the various strategies that comprise the young word learner's toolkit.
My research with primary-school-aged children has investigated how listening to stories in the classroom supports the learning of difficult new vocabulary, and the benefits associated with simultaneously hearing and reading new words when these are introduced. Current work is investigating the advantages bilingual and multilingual individuals show over monolinguals when learning new vocabulary, and how this interacts with the modality in which words are presented. Other studies have explored how early language learning skills are related to language outcomes in typically-developing children and children with Down Syndrome.  
---
Research Interests – Development of Food Preferences
My research into the development of food preferences has explored how toddlers' liking and intake of fruit and vegetables can be manipulated through exposure techniques. This work has shown that, alongside repeated exposure to a food's taste, other types of sensory exposure can support acceptance of new or disliked foods. For example, visual familiarisation to foods through picture books increases toddlers' interest in looking at the exposed foods, their willingness to taste them, and their liking and intake of the foods for up to several months afterwards. Other work, conducted in collaboration with Ella's Kitchen (supported by the Technology Strategy Board), has demonstrated that engaging in sense-based activities with fruit and vegetables in a play setting can increase acceptance of foods when these are presented at mealtimes.
Current projects in this area are exploring the role of bitter taste sensitivity in the effectiveness of repeated taste exposure to brassica vegetables, and developing new interventions to support parents in providing healthy diets for their children.
For access to my publications, please see my profile on ORCID